Sports, exercise and open air activities around Arresoe
Suggestions for outdoor activities in the area around Ramløse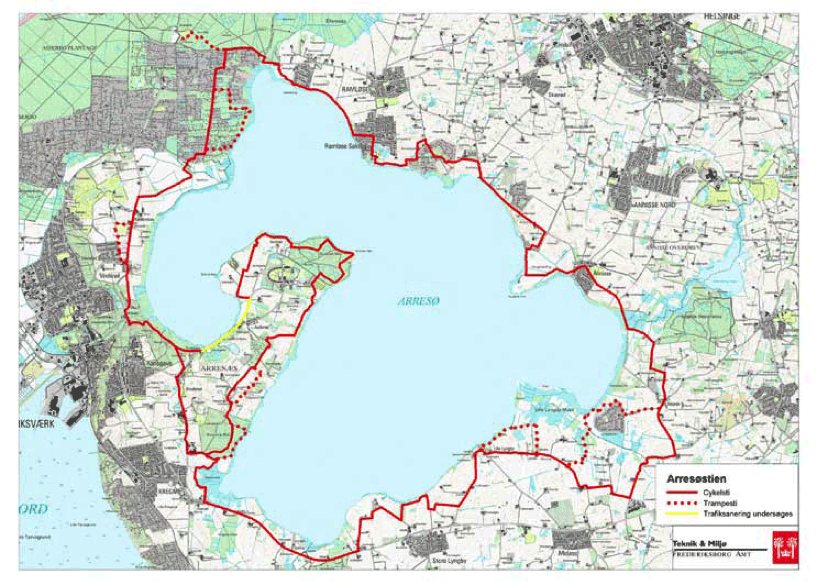 The map above shows the Arresø path. This is a cycle or walking route around the lake. In areas the path is narrow – and can be a little overgrown – where it is necessary to dismount. There are many similar routes in the area. These are mapped.
A few kilometres away in the direction of Frederiksværk one can find Asserbo golfclub with 18 holes.
Canoes or kayaks are permitted on the lake, but nesting birds must be respected. You may come with your own boat in Ramløse Marina.
There are swimmingpools in Helsinge and Frederiksværk. But in summer most people prefere the sea. You can bike through Tisvilde Forest from Ramløse in 25 minutes. Or you can drive to Liseleje or Tisvildeleje. The beaches are magnificent, and they offer free and safe bathing.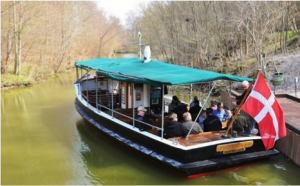 If you enjoy riding there are riding schools in the near vicinity.
A tourist boat "Frederikke" sails on the lake in spring, summer and autumn. The trip use usually of an hour's duration, but special arrangements can be aggreed on. There are embarkation points at Arresødalsvej 101, Frederiksværk or from the Ramløse Marina. (Homepage: www.msfrederikke.dk)